December 29, 2022
Types of Africa International University Scholarships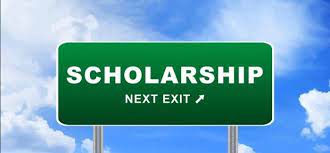 Designated funds
These funds are allocated as per the specific instructions by the donor (s) in addition to the general eligibility requirements for all AIU scholarships in 4 above.
Work Scholarship
The purpose of AIU work scholarship is to enable students meet part of their tuition and academic related fees by working on jobs assigned to them. Beneficiaries are evaluated per semester according to approved criteria tools.
The underpinning values of the work scholarship are:
Making use of skills, talents and gifts to meet mutual needs of the student and Africa International University.
Acquisition of experience which will enrich student's employment opportunities
Enhancing the Christian work-ethic.
Mentoring and coaching.
Eligibility
Demonstrate financial need.
Maintain the prescribed academic GPA or grade of 50% for undergraduate, 2.7 for Masters).
Kenyan students will be required to have first applied for HELB Loan.
Students must abide by the work scholarship policy.
Students will be expected to work for a minimum of 10 hours a week or a total of 120 hours per semester including the holiday month regardless of the amount of money allocated; failure to which the scholarship awarded for that semester will be withdrawn.
Academic Honour (Merit) Scholarship
The purpose of this scholarship is to promote academic excellence.
Eligibility
This is available only to the best academic performing student per semester per academic level who scores a minimum of 3.8 GPA for Masters Level and 90%for undergraduates.
The award will be six credit hours tuition equivalent per level in a semester.
The best overall at the end of the programme with the highest cumulative GPA or grade (minimum as in (a) above) will be awarded 50% tuition scholarship if they enroll for another programme at AIU for the first semester only.
In the event that the first qualifying student is disqualified for one reason or another, the second qualifying student will be awarded.
The recipients of this honour will appear on the Dean's list and will be posted on the notice board every semester. The honored students will be treated to a special meal by the university in appreciation.
Teaching and Research Fellowships:
The purpose of this scholarship is to provide financial support for the doctoral students and to help them gain professional experience as well as to promote teaching and research in the University.
Eligibility
The recipient will be required to work as Student Teaching Fellow (STF) or Student Research Fellow (SRF).
This is offered only to doctoral students according to the approved scholarship criteria tool.
These fellowships will be both need-based, and merit-based (Minimum GPA of 3.3) and awarded to the best applicants.
Students who have scholarship funding from other sources, which adequately meet their needs, are not eligible for this scholarship.
Student Activities Scholarship.
Purpose: This is a scholarship aimed at promoting exceptional talents in various student activities with the aim of developing a holistic student as well as marketing AIU to the outside world. This scholarship is offered to students with outstanding performance in various activities such as chapel and spiritual formation, sports, music, drama, etc.
Eligibility
Continuing students must demonstrate outstanding performance in their area either as individuals or teams as determined by the evaluating body and approved by the scholarship committee.
For continuing students, the committee will award 10% of tuition fee to the most talented student; 15 % fee waiver to individual or teams that represent the university at regional level; 20% to teams or individuals who represent the university at national level and 30% to teams or individuals who represent the university at international level such as All Africa University Games and International University Sports Federation.
Africa International University will seek to recruit exceptionally talented students by offering this scholarship; such students will be awarded a 75% of the tuition fees for the first semester, upon meeting the admission criteria.
The AIU student recruitment team will search and tap talents straight from high school, to identify the talented students and follow them up in their schools to make them an offer for student activities scholarships.
The shortlisted prospective student will be forwarded to the scholarship committee by the Admission office for consideration, with the necessary documentation.
Special Scholarship.
This scholarship is highly discretional and is meant to assist new or continuing students who experience emergency or a crisis. Selection and award will be by the scholarship committee in consultation with the management board. Special scholarships must also meet the general criteria in 4 above and new cases will not exceed 3 in number for any given year.
Hardship Scholarship.
This scholarship is offered to exceptionally bright students with a minimum of A- (Minus) who cannot afford fees in AIU subject to approval during admission. Such students will receive 100% tuition and academic related fees for their entire studies.
In addition to the general requirements in 4 above, the recipient must prove beyond reasonable doubt their inability to afford University fees and provide relevant documents from family, educational institution and administrators.