July 1, 2023
How to Apply for a Federal Student Loan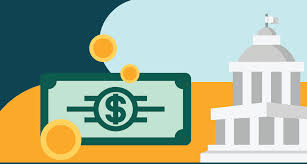 The federal financial aid process can take several weeks to complete and can be difficult for borrowers to navigate. The list below details the steps required to secure a federal financial aid, from filing a FAFSA® to accepting a financial aid package
Complete and submit a current year FAFSA®
The Free Application for Federal Student Aid becomes available on January 1 for the following academic school year. Beginning on January 1, 2015, parents and students were able complete and submit a FAFSA® to receive federal aid for the 2015 – 2016 academic year (July 1, 2015 – June 30, 2016). The FAFSA® form may be submitted either electronically through StudentAid.Ed.Gov or via traditional paper format and mailed to the following address:
Federal Student Aid Programs
P.O. Box 7002
Mt. Vernon, IL 62864-0071
Completing a FAFSA® is a straightforward process and takes between 20 and 30 minutes to finish. The filing requirements vary slightly if you are a dependent or independent student. Dependent students report both their and their parents' information, while independent students only report their own information.
Register for Federal Student Aid ID (FSA ID)
In order to sign and submit a FAFSA® electronically, borrowers need to register for a Federal Student Aid ID. Parents of dependent students need their own FSA ID to sign their child's FAFSA® electronically. That FSA ID can be used by parents to sign all applications if they have more than one child attending college. To create an FSA ID, prospective borrowers can do so on the FAFSA® website and follow the prompts.
Gather Required Documents
Prospective borrowers should gather the following information to complete a FAFSA®:
Social Security Number (including parents' SSNs, if dependent status)
Alien Registration Number (for non-US citizens)
Driver's license
Federal tax returns and information (this includes the most recent federal tax returns)
Untaxed income records (e.g. child support, interest income)
Investment records and bank statements (e.g. checking and savings accounts, investments, real estate holdings)
Create School Code List
FAFSA® information is sent directly to postsecondary institutions to determine the student's financial aid eligibility and the types and amounts they may receive. When completing the FAFSA®, the school code for at least one institution must be included on the form. Students can list up to 10 schools on the online FAFSA® and up to four schools on a paper FAFSA®. The Department of Education provides a Federal School Code Search online that makes it easy to find a school's code, view tuition details, and compare different universities.
Complete FAFSA® form
Visit the FAFSA® site and click the "Start a New FAFSA®" button to begin. Follow the steps on the screen to enter the required information. There is a save option that allows for users to complete portions of the FAFSA®, save, and return later to complete the required information.
Review Your Student Aid Report
The Department of Education will send a Student Aid Report (SAR) between three days to three weeks after submitting a FAFSA®. For paper filers, the process will take longer because it typically takes 7-to-10 additional days from the date mailed to be processed. The Student Aid Report includes does not detail award amounts, but does reveal the Expected Family Contribution (EFC)—how much a family is expected to pay towards college expenses—and a Data Release Number (DRN). The DRN is used to allow universities to update or change information on the submitted FAFSA®.
It is important to review the SAR for accuracy and that it is complete. The universities listed on the FAFSA® use this information to determine student financial aid packages and, in some cases, an institution may ask parents or student borrowers to verify information on the FAFSA®. If no changes are required, keep the document for personal records.
Receive and Review Financial Aid Package
If the student has been accepted by a school listed on the FAFSA®, the financial aid office at that institution will send an aid offer (called an Award Letter). This letter includes information about the types and amounts of federal and non-federal funding the student may receive. Students and parents should review this information closely before making a decision about which loan to choose, if applicable.
Determine Net Price and Amount to Borrow
Prior to deciding on the amount of loan funding to accept, prospective borrowers should use the award letter to determine how much money they may need to borrow. To do so, start with the cost of attendance for each institution that's listed on the aid offer. Next, subtract the amount of scholarship and grant funding awarded from the total cost of attendance figure. The remaining amount is the out-of-pocket cost that students may need to cover with savings or a student loan. Comparing the net price from multiple institutions allows students and their parents to have a realistic understanding of how much college will actually cost.
Accept the Award Letter
Accepting an award letter varies by university. Parents and student should review the type of federal student loan and its terms and conditions as listed on the award letter. If they have questions, contact the school's financial aid office to discuss. Students do not have to accept the student loan or the amount stated. They can decline the loan or ask for a smaller amount to be financed. The award letter should detail the steps to do so and, if not, the university's financial aid office can help. Accepting the award letter could involve submitting an additional online form or signing and mailing back a paper copy to the institution.
Sign Master Promissory Note
Accepting a student loan may require additional steps that are based on the type of loan to be disbursed. The university's financial aid office will walk parents and students through the process of signing a Master Promissory Note (MPN). The MPN is a legal document that details the terms and conditions of the loan, information about interest rates, repayment plans, provisions for deferment and grace periods. By signing it, borrowers are agreeing to repay the loan based on the terms and conditions contained in the MPN. Most users choose to sign an online MPN, but they have the option of completing and signing a paper MPN. Parent borrowers signing for a Direct PLUS loan must use their own FSA ID and not their child's to sign an MPN online.
Review Loan Disclosure Form
Near the time of the first loan disbursement, parent or student borrowers will receive a loan disclosure form that includes information on the loans the school plans to provide under the terms of the MPN. This information will include the loan amount, fees, expected payment dates and amounts. Be sure to review the disclosure form for accuracy and contact the financial aid office if there are any issues.
Complete Entrance Counseling
Entrance counseling is required for all students taking out either direct unsubsidized or direct subsidized loans. Graduate students or parents taking out a Direct PLUS loan must also complete entrance counseling. Federal Perkins Loan borrowers should check with their university's financial office to review their entrance counseling requirements. Entrance counseling is a session that teaches borrowers about how Direct Loans work, how to manage educational expenses, rights and responsibilities as a borrower, and provide tips for paying for a college education.
The financial aid office will tell borrowers how to complete their entrance counseling. Some institutions may require an in-person counseling session, while others may use online training sessions.