August 29, 2022
How to access student loans- A step by step guide to getting student loans in Kenya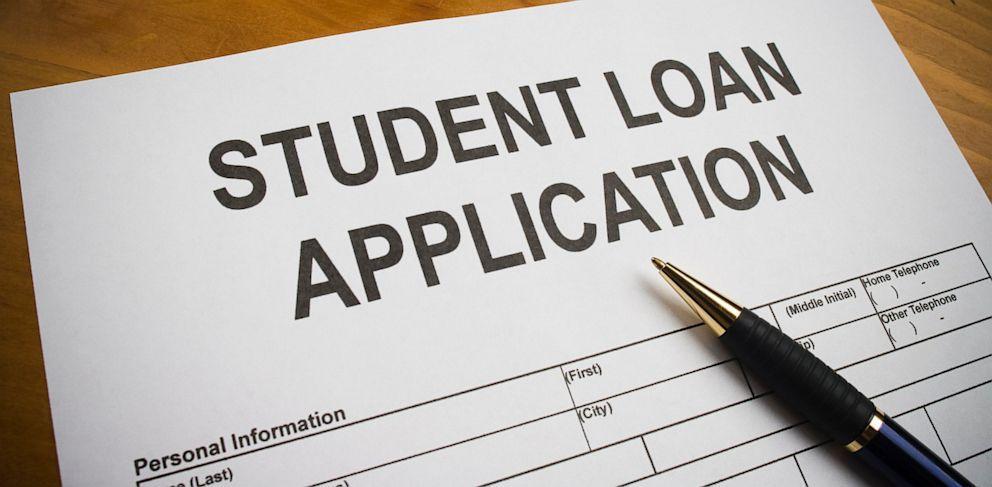 How to access student loans is what every student should learn how to do in case of any future emergency. Education is an investment, and it is often worth it to borrow money to finance your studies. If you cannot pay for college through scholarships and work-study programs, you may be required to take out a student loan.
Getting a student loan is fairly straightforward. Applicants will apply for the loan from either a government or private lender, then wait for the funds to be disbursed to their school or accounts.
About Student Loans
As a student or a parent in Kenya, there are a few things you need to know about student loans. Note that you may get approved for a loan in as little as three minutes with a private lender and a few weeks with a government lender. Other things you need to know include:
You will have to pass a credit check to get a private loan.
They may require a cosigner
You can find different applications for private student loans on lenders' websites.
They will require you to provide financial and identification documents
How to get a Student Loan in Kenya
The following steps can help you get a student loan in Kenya:
Estimate your expenses and know that education is expensive
Check your eligibility
Decide whether to apply through a private lender or a government lender
Decide the duration and repayment
Make your application
If approved, get your cash.
Where to get student loan 
First, shop around for different lenders, looking at their options and interest rates, as well as their repayment flexibility and other options. Therefore, in learning how to assess student loans in Kenya, check:
Banks
Credit unions,
State-based agencies like higher education loan board Kenya and
Online lenders
Types of student's loans
Various sources of student loans exist, including the federal government, banks and financial institutions, and other organizations. There are several types of student loans available:
Subsidized Loans: Subsidized Loans are the gold standard for student loans. The taxpayer will pay the interest on your loan while you are in school if you qualify and take out a Subsidized Loan.
Unsubsidized Federal Loans: This is the second best option if you need to borrow student loans for your education. They consider subsidized loans to be the gold standard, which is one of the major differences between them. You will take care of the interest from the start. Your unsubsidized loans will not have to be repaid like subsidized loans, including interest.
Federal student loan: This is the type of loan offered by the federal government and comes with protection such as income-based repayment, deferment and forbearance options, and the ability to merge your loans if necessary.
Private Loans: This is a non-federal loan gotten from a lender, a bank, credit union, or a school. You will typically consider paying a private loan back right away, and interest rates can be extremely high through some private lenders.
How to determine your eligibility for student loans 
To determine your eligibility for student loans, you will need to:
Complete the free application form and your personal information will be lifted from the form.
You will need to meet deadlines for each loan platform, so make sure you are up to date on current deadlines.
Provide your national identity card
Copies of bank statements and investment records (if applicable)
Your school identity card and other documents.
How to get a Federal Student Loan
Start by logging in on their website
Create your profile
Submit a free application. Find out how much financial aid you may qualify for, such as grants, scholarships and work-study, that won't have to be repaid.
Complete the rest of the application process by uploading all necessary documents.
Your application will be used to determine your financial eligibility.
How to apply for a private student loan
Visit the lender's website
Read how to apply the page
Create an account on the site
Proceed with application and supply all necessary information and your account details
Upload all documents
Wait for loan approval
Once approved, get your loan.
5 Banks Offering Student Loans in Kenya
Banks often offer student loans at competitive rates and with discounts. The requirement for eligibility is also extensive, so if you do not have perfect credit, the possibility might be lessened. Here are a few banks that offer student loans in Kenya:
KCB bank loan
Bank of Africa
National Bank of Kenya
Equity bank
Musoni microfinance bank
Processes of Approving Student Loans
Most times, lenders such as credit unions and private individuals run a credit check to determine if you qualify. This process primarily involves checking out the credit history, income, repayment history, and terms of the loan for the individual. They also evaluate you based on whether you meet the requirements.
How long does it take to get a student loan from a bank?
From the time you submit your application until you receive funds, plan on around a few hours to three weeks to get a private student loan in Kenya. Both private and federal student loan lenders have their own rules for approving loan applications.
Getting a student loan is relatively straightforward, but you may need to wait for some time after accepting the loan to see the money disbursed into your account. Besides federal student loans, there are private student loans as well. Know what you need and go for it. Do not forget to plug your loan details into an amortization calculator to find out how much you will have to pay each month and how much interest you will pay over the life of your loan.