October 20, 2016
Construction Loans In Kenya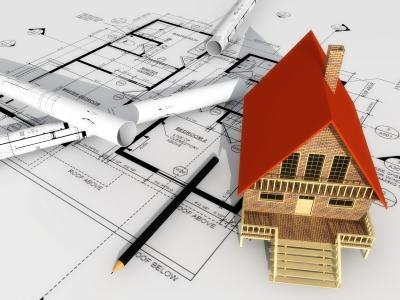 CONSTRUCTION LOAN FROM FAMILY BANK
Family bank can help you finance the development of your land depending on the construction and the value of your land. Financing is for both residential housing and estate development. The features of such a loan include legal fees, valuation fees, stamp duty that is 4% the value of your property and appraisal fees that is 1% the loan amount.
CONSTRUCTION LOAN FROM NATIONAL BANK
A loan that enables you to construct a dwelling place or make improvements on an already existing structure. The features of such a loan are 85% financing for salaried people, 80% financing for self-employed individuals and the flexible repayment period of up to 25 years. The loan facility has several benefits such as comprehensive home owner's life, fire and house insurance cover and access to dedicated mortgage specialists.
CONSTRUCTION LOAN WITH ABC BANK
ABC Bank offers you up to 70% of the your construction budget, provide a bank vetted project manager that will do the project under the supervision of the bank and monitoring your specifications to the letter. All you need is a land title and 30% deposit and even better you will only be paying the interest during the construction better.
BANK OF AFRICA CONSTRUCTION AND REAL ESTATE LOANS
A bank credit facility that is offered to BOA customers to finance various types of real estate. The targeted customers include SME customers, corporate customers and retail customers. Loans amounts are disbursed after you provide proof of expenditure incurred in documentation form. You must adhere to the construction plan and drawings, program of work, agreed costs and cost overruns must be borne by the developer. The security is the landed property where the construction will take place.
NATIONAL HOUSING CORORATION RURAL & PERI – URBAN HOUSING LOANS
NHC has improved the terms of lending ensuring that eligible Kenyans have finances to build rural and peri-urban homes. The loans are secured with the first charge of the property. Loans are advanced at an interest of 13% per year on reducing balance method. The maximum repayment period is 10 years. The amount advance to you is a ceiling of Kshs.3 million.
CONSOLIDATED BANK COMMERCIAL CONSTRUCTION LOAN
The loan is tailored to assist their customers construct single or multiple units for rental purposes or sale. The repayment period fo buy to sell units is 2 years while for units for rent is 10 years. It gives a moratorium period on capital during the construction period. It has very attractive interest rates.
KCB/SACCO RESIDENTIAL HOUSE CONSTRUCTION LOAN
This is a type of loan that enables you to build your own house in Kenya as you work in the Diaspora. You can qualify for this type of loan after seven days of joining and contributing to the Sacco savings account. You will be eligible to ten times your total savings. You will have access to vetted professionals working to fulfill the construction requirements and building your house. For the construction of a residential house the KCB Bank finances up to 100% of the total amount. As a member of the Sacco you are required to have 10% of the loan amount in your savings account. Minimum loan amount is Kshs.300, 000 subject tour repayment capability whil the maximum is ten times your savings amount. The interest rates are fixed for the first five years charged on reducing balance method. Loans taken in USD have an interest rate of 8% while those taken in KES have a 15% interest rate. The maximum repayment period for loans taken in USD is 15 years while the one taken in KES is 20 years.
EQUITY BANK DIASPORA MORTGAGE/CONSTRUCTION LOAN
A loan facility that helps you borrow money for purchasing a residential house or a commercial premise. The maximum repayment period is 20 years for home purchase while it is 10 years for commercial property purchase. Has value added services such as negotiated legal fees, insurance cover, valuation services and commitment and entry fees that are quite competitive.