October 18, 2019
NATIONAL BANK MORTGAGES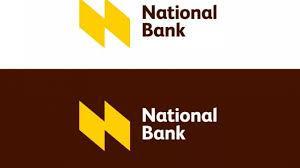 Loan Types
At National Bank they offer various suitable products for individuals or businesses looking for financing to build or construct a residential or commercial property. The following types of finance options are available for you:
Owner Occupied Residential: For a loan to purchase a property that the borrower intends to occupy as the primary home, they lend up to 90% of the value of that property.
Investment Residential: Financing required for a property considered an investment and not intended for owner occupied as the primary home of the borrower.
Equity release and Top-up Loans: As you repay your mortgage, you acquire equity in that property which can be availed to you for further property development or other uses. They can lend you money on the value of your own equity.
Occupied Residential Loan: Only developed Residential properties will be considered for this loan type.
Construction Loan: This is a facility to finance the construction of a residential or a commercial property.
Residential Plot purchases: This is a product that is intended to extend money to people who want to buy a property to develop a residential house upon the plot.
WORKING CAPITAL FINANCE
A business with strong revenues may or may not be a healthy one with sufficient cash flow to meet its future working capital needs, such as financing the purchase of raw materials and meeting overheads. The choice of product and level of borrowing is tailored to suit the cash flow requirements of your business. They ensure that you arrive at a solution that leaves you time to concentrate on your business.
They offer the following products tailored to meet the short-term funding needs of business:
Overdrafts
Pro forma / Invoice financing
Local Purchase Order (LPO) financing
Overdraft
An Overdraft Facility can help meet your short term funding needs for payments such as salary, utility bills, rentals, inventory and other routine overhead expenses. Interest is only charged on the utilized debit balance, which can be reduced at any time at your discretion. You can only avoid maintaining too much surplus cash in the non-bearing Current Account. A flexible running limit for financing is offered by the Bank to customers whereby they may borrow on a continuing basis to match their day to day requirement of funds. Whenever the customer has surplus cash, it can reduce the level of borrowings, thereby reducing interest costs as well. However, the available limit for borrowing remains the same throughout the life of the facility.
Provides flexibility as cash can be drawn without the need for special documentation.
Allows you to avoid returned cheques due to an insufficient credit balance.
Offers easy tracking as interest is only charged on the utilized debit balance
Gives you a convenient way to fund your operational and administrative expenses