May 30, 2018
Credit Reference Bureaus (CRB) In Kenya: Transunion, Metropol And Creditinfo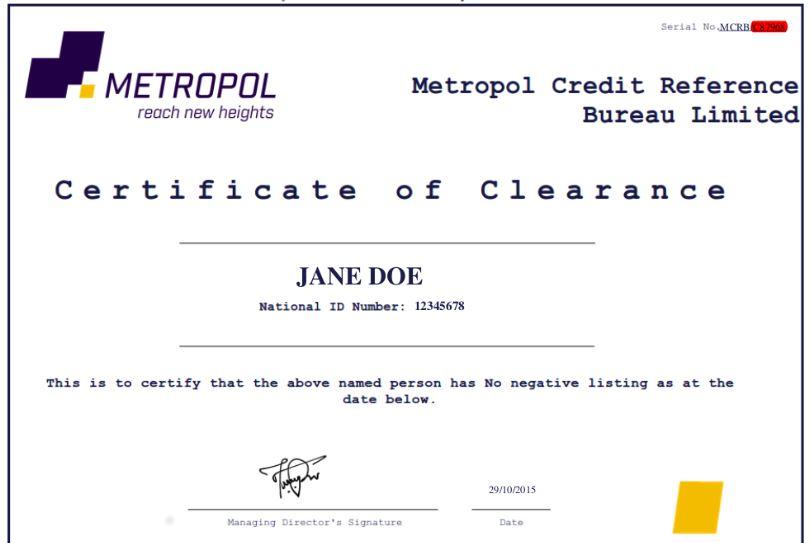 In Kenya, there are three licensed companies by CRB, i.e. TransUnion, Metropol and CreditInfo. Before you can access your status with CRB you need to be registered to one or all of them. Registration to all of them is the recommended way to go. This is because a lender can send the same bad report about you to all of them and hence you will need to clear with all CRBs.
Metropol CRB
To access the CRB services from Metropol you wiil nee to go through their Metropol website, metropol crystobol app or dial *433#.
If you choose to register with metropol, then follow the steps below;
Register with metropol
You need to pay Kshs.50 as the required registration fee through the paybill number 220388. Enter you ID number as the account number.
You will then get an SMS with a unique PIN number, a reference number and a special link
After paying, you are then allowed to check your CRB status. You can choose to dial *433# and enter your given PIN and then wait to receive CRB status through an SMS.
You can also use the metropol crystobol app by login and view your CRB status.
You can also visit the metropol website, login and view your CRB status.
Metropol also offers other services. These services are paid for following the same steps as you are checking your CRB status as directed above. In simple terms pay all the required fees the same way you paid for the registration.
You are entitled one free credit report yearly. Pay if you need more than one credit report. The credit score pay is Kshs.150. Metropol gives scores between 200 and 900. Any score below 400 means that you are a defaulter and lenders will not loan you money. Any score that is above 400 will mean fair and lenders will loan you money with a lot of caution. Good credit score is any score near 900 and lenders will gladly give you cheap loans.
For a credit report you pay Kshs.250. this is a detailed report on how you interact with the financial institutions.
To identify the person/ institution that listed you, you pay Kshs.50 to know who sent your name to the CRB.
For Clearance certificate you pay Kshs.2200. After you have cleared all your defaulted loans, you will be issued a clearance certificate.
There is nothing like a small loan, you need to be aware of that. The law permits lenders to forward names of people with any Non-Performing Loans (NPL) to Credit Reference Bureaus (CRB) for blacklisting. Negligence is not considered. Make sure you service your loans up to the final step.