May 30, 2018
All About Tatua Center to Resolve your CRB Disputes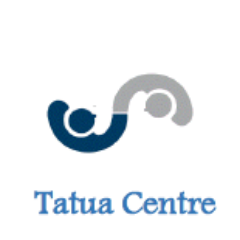 Tatua Center is an independent office set up to resolve all CRB-related disputes between consumers, lenders and Credit Reference Bureaus (CRB) through Alternative Dispute Resolution (ADR) mechanisms. If you as a consumer have a complaint about your credit report, you should first initiate a dispute at any of the Registered CRBs, after which you can lodge a dispute with Tatua Center.
Tatua Center offers Dispute-resolution services at no charge to you as a credit consumer. They provide mediation services, as well as other alternative dispute resolution mechanisms between credit consumer and credit agencies/ CRBs/ Banks to help promote fast and fair outcomes to credit listings, by simply avoiding costly and lengthy law suits.
Tatua Center empowers customers to learn their rights in regards to Credit Information Sharing. It is a pioneer of Alternative Dispute Resolution (ADR) Center that specializes in dispute resolution in the Credit Information Sharing (CIS) mechanism in Kenya. It is the first of its kind in the region. Credit Information Sharing (CIS) is a risk management tool through which financial institutions may justifiably divulge information about their customers without reaching their duty of confidentiality, which is a key tenet of the relationship between a financier and a customer.
Tatua center mediates issues between credit providers and credit sharing agencies such as CRB and people who have been adversely listed. They use the ADR approach as it gives a valuable option for both customers and financial institutions. This enables the creation of a conducive environment for issues to be addressed while protecting the relationship between the involved parties. The ADR handbook has been drawn to introduce uniformity in CIS dispute resolution services; ensuring that established market guidelines and provisions within the Customer Protection Act are followed to the letter. The ADR Processes established under the handbook focusses on Intervention, Facilitation and mediation. The nature of disputes they solve is on information that is inaccurate, Erroneous or outdated.
Tatua Center Address
Located At:
Kenya School of Monetary Studies (KSMS),
Mathare North Road, Off Thika Highway.
P.O. Box 65041-00618 Nairobi,
Kenya.
Tel:+254 (0) 20265 2308/864 6267
Email: info@tatuacentre.co.ke