October 18, 2019
NATIONAL BANK OF KENYA LOANS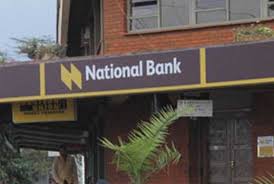 TRADE FINANCE
National bank of Kenya offers various types of trade finance products to assist customers tender, perform for contracts, expand business activity and provide working capital. Their range of innovative and flexible products & solutions offered are to facilitate international trade and minimize risks, ensuring that your international transactions are quick and trouble-free.
They have a team of dedicated, highly experienced and knowledgeable personnel with sound expertise in Trade Finance.
WORKING CAPITAL FINANCE
A business with strong revenues may or may not be a healthy one with sufficient cash flow to meet its future working capital needs, such as financing the purchase of raw materials and meeting overheads. The choice of product and level of borrowing is tailored to suit the cash flow requirements of your business. We ensure that you arrive at a solution that leaves you time to concentrate on your business. They offer the following products tailored to meet the short-term funding needs of business:
Overdrafts
Pro forma / Invoice financing
Local Purchase Order (LPO) financing
TERM LOANS
Business expansion requires capital investments, which are basically medium to long-term investments. If you are looking to make a short term, medium term or long term investments in your businesses they offer the perfect solution.
INSURANCE PREMIUM FINANCING
National Bank offer flexible conditions with easy installments and quick processing, their Insurance Premium Financing ensures you will not have to pay for Insurance premiums upfront. They simply give you loan against your insurance premium bills and pay the proceeds directly to your insurer.
Features and Benefits
The minimum qualifying premium amount is Kshs 25,000.
The maximum amount depends on your insurance premium.
Easy installments over a maximum period of 10 months.
They offer competitive interest rates.
Manage your cash flows through flexible repayment plans
Available to both account and non-account holders
Application Requirements
Duly completed application form
Executed Insurance Premium Finance Agreement endorsed by the insurance company
NATIONAL BANK HOME LOANS
National Bank is offering a range of flexible Mortgage product solutions under National Homes.
The products have been designed to help you whether you are salaried, in business or in the Diaspora to buy the home you have always dream about, construct, get cash against a house, and purchase a plot. With their competitive mortgage loan interest rates, minimal turn-around-time and the ability to tailor your loan to suit your individual needs, you could be a whole lot closer to owning a home than you think.
EQUITY RELEASE
Is a loan facility to assist property owners to obtain cash from value of their residential or commercial property?
Features
Flexible financing up to 90%
Flexible repayment term of up to 25 years
Competitive Interest rates
Benefits
Allows you to acquire the value of the property while still retaining ownership
A low contribution hence less financial stress in the onset.
Competitive interest rates.
Comprehensive Home owner's Life, fire & house insurance cover.
Long tenors to make repayments stress free
National bank accelerated payments which enables customer to pay off loan sooner than stipulated in construction loan agreement.
Access to dedicated mortgage specialists.
Rates / Pricing
Appraisal fee – 1% of loan amount.
Stamp duty on transfer – 4%
Legal fees – based on Advocates remuneration order
Valuation fees – Approx. 0.4% of property value
Insurance (Life & Fire) – 0.5% of Mortgage cover
Debit income ratio – 65% of net disposable income
Interest rate – 15.45% on reducing balance