August 29, 2022
Key Considerations before Taking a Personal Loan in Kenya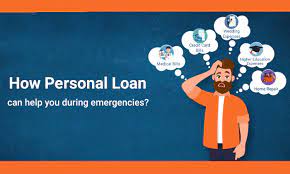 Personal loans are a great way to raise money for various needs, such as starting a business, purchasing an asset, consolidating debt, or dealing with an emergency. However, this doesn't mean you should walk into the first financial institution you come across and apply for a personal loan.
Taking a personal loan is a significant undertaking that requires a lot of thought and consideration, because getting a loan product that is not the right fit for you can have a potentially negative impact on your finances. For instance, taking a loan with very high interest rates can make the loan too expensive for you and affect your ability to repay it back.
Therefore, it is important to be as informed as you possibly can before making the decision to take a personal loan and compare the available options to make sure you are making the right choice. The question is, how do you know whether a personal loan product is the right fit for you? Let's check out the following points of considerations you need to keep in mind before getting a personal loan.
Eligibility
Lending institutions don't loan out money to everyone who walks through their doors. They have some criteria that they use to determine whether you qualify for a loan or not. Before starting your loan application process, you'll therefore need to check and confirm whether you meet the lenders' minimum requirements to qualify for the loan. Some of the eligibility requirements for personal loans include:
Income verification: Most lenders will require you to provide some documents to prove that you have a stable income and that you meet their minimum monthly income requirements. Having a stable income helps the lender to determine whether you have the ability to pay back the loan. In most cases, you'll be asked to provide a pay slip if you are employed, or bank statements if you are self-employed.
Collateral: If the loan product you are applying for is a secured loan, you'll need to have an asset that you can use as collateral against the loan.
Guarantors: Some lenders will also require you to have a guarantor who agrees to repay back the loan in the event that you are unable to pay the loan. Some institutions, such as SACCOs, could also give you the option to guarantee yourself using your savings.
CRB clearance certificate: Some lenders will also require you to provide a clean report from a Credit Reference Bureau showing that you do not currently have a non-performing loan.
History with the lender: Some lenders will also base loan eligibility on the length of time you have had an account with them. This requirement locks you out if you did not previously have an account with the lender.
You can easily find out eligibility requirements for personal loans by checking a lender's website, making a phone call to the lender, or visiting their physical branches.
Application Type
A lender's application process will affect how convenient it is for you to apply for a loan. Most lending institutions in Kenya allow you to either make your application online or physically at a branch.
A physical application means you have to provide physical copies of the required documents and submit them to one of the lender's brick-and-mortar branches. This takes some time and can sometimes be inconvenient. Note, however, that most lenders will opt for physical applications when large sums of money are involved.
A smartphone will typically be required for you to apply for a personal loan online through mobile apps. However, most digital loan service providers (including commercial banks) also offer USSD loan application services that do not necessarily require one to have a smartphone.
Online applications are a lot easier and more convenient for most people. Here, all the required information and documents are submitted digitally, and the application process is usually very simple. Online applications are usually more common for loans involving smaller amounts of money. The speed in the processing of online loan applications is attributable to the fact that lenders are scraping a lot of personal information from your device (when installing an app, you give the lender permission to do this).
Keeping other factors constant, loans that allow online applications are much more preferable than those that require physical applications.
Credibility of the Lender
Some borrowers don't give much consideration to how credible a lender is (after all, what you need is the loan, right?). However, it is very important to ensure that you're getting a loan from a lender who is reliable and trustworthy. Some of the things you need to watch out for here are…
Credible lenders will be transparent about all the fees and charges associated with your loan, so you know what to expect right from the start. Unscrupulous lenders, however, will hide some charges and fees behind the fine print, meaning you'll only find out about this after taking the loan and end up paying more than you had anticipated.
How a lender handles their documentation is also very important. A disorganized lender with poor documentation could lose records of some of your loan repayments, something that could leave you "in debt" even when you have cleared your loan and lead to unexpected disputes.
If the lender provides an easy way to track your repayments – especially an online ledger where you can be certain your repayment has been received and logged, then you can have the confidence that you will have your own record in the case of 'missing' repayments. Many lenders with online banking platforms and applications should have a feature to track or query your repayment history. You can inquire about this before taking a personal loan.
Some scammers will pretend to offer you personal loans at amazing interest rates and without much requirements for qualification, but in actual sense, they'll be trying to dupe you into paying "processing fees" for loans that you won't get. To avoid such situations, it is best to get loans from lenders with credible reputations.
The best way to determine the credibility of a lender is to check the kind of experience other borrowers have had with the lender. Read social media reviews from other people who have borrowed from the lender.