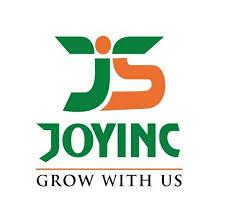 JoyInc Group empowers and enriches our clients through tailored credit and insurance, growing and securing their wealth. Their services are provided through two sister companies JoyInc Insurance Agency Limited and JoyInc Solutions Limited.
JoyInc Solutions Limited provides grows the wealth of their clients by providing access to loans/credit to the unbanked, low income earners who have little or no access to traditional financial services. Their loans finance the acquisition of productive assets based on right to own and other innovative delivery mechanisms. They empower and grow the wealth of their clients through responsive credit policies that widen access and finance inclusion to those who need it most.
Their passion is to provide best in-class credit and insurance innovations and service delivery to their clients. They measure their success by their customer's success. Their aim is to transform lives and change communities.
PERSONAL LOANS
This is an all-purpose loan facility advanced to persons planning to make improvements on or fund an investment. This loan is granted to individuals, provided that they deposit some form of security, such as titles, log books or share certificates.
Benefits
Competitive interest rates.
Repayment of up to 24 months (2 years).
Standard Requirements
Original and copy of National ID or passport
KRA PIN
Employment card (where applicable)
Latest original pay slips (where applicable)
Proof of source of income for self-employed individuals
BIASHARA LOANS
This short-term loan is specially designed for individual traders who require financing to run their business on a daily basis. For individuals operating informal business or a registered business entity.
Benefits
Flexible repayment terms of up to 24 months
Flexible security requirements.
Competitive Interest rates.
Qualifying Criteria
Demonstrate ability to pay
6 months bank statement from any financial institution / MPESA Pay bill / till Statement
A minimum of 1 year experience in the business to be financed.
Regular cash flow to meet monthly loan repayment
ASSET FINANCING
Get the deal you deserve at a rate you can trust, and acquire that asset you want with speed and ease, at more flexible terms. They provide loans aimed at financing of Motor vehicles, Boda Bodas (motorcycles), Tuk Tuks and other productive assets.
Benefits
Zero deposit (no deposit required)
Loan term Max 24 months
Insurance for the loan period
Asset fully finance by JoyInc Solutions Limited
Protective gear provides
Short processing period
Loan Application Documentation
Guarantors Agreement
Safe Ride Loan Application Form
INSURANCE PREMIUM FINANCING
Overburdened by a hefty insurance bill? Are your insurance premiums weighing you down? With easy installments and quick processing, their Premium Financing can take the load off. They simply give you loan against your insurance premium bills and pay the proceeds directly to your insurer.
Features and Benefits
The maximum amount depends on your insurance premium.
Easy installments over a maximum period of 10 months.
They offer competitive, fixed interest rates