October 18, 2019
CELLULANT PRODUCTS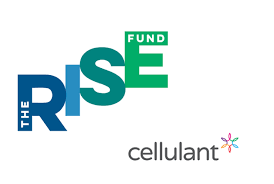 TINGG
Discover Tingg, an integrated hub of digital services that powers commerce and end to end payments within ecosystems. They provide simple access to fast, secure and cost friendly payment and commerce services for blue chip companies, fast moving consumer goods companies, SMES, consumers – banked and unbanked, corporate and governmental entities.
Users can make and receive card and bank payments, pay bills, save, borrow, promote their business on a single platform with multiple channels. Tingg is the ideal solution for everyone
Tingg for the Consumer
Save more money by changing the way you pay and shop
Why handle multiple platforms when you can have one unique platform to manage all your payment needs, to shop and to transfer money to anybody, anywhere at any time? Experience Tingg online or offline through their web and mobile channels, and at their various touchpoints to enjoy easy access to your payments and transfer needs. It is simple and cost effective.
Tingg for Business
Receive payments & promote your business all on the same platform
Experience and enjoy a single, simple and secure platform to collect cards and bank payments, promote your goods and services, pay salaries, track expenditure, and get loans and much more. You can use Tingg online or offline for payments, transfers a commerce services through their web and mobile channels and at our various touchpoints.
Tingg for Gov/NGO
Real time monitoring of who, where and how your funds or items are being disbursed
Disburse funds or e-vouchers, collect donations from partners, track expenditure and monitor disbursement processes from one end to another whenever you are on a single platform; simple to integrate.
Tingg for Developers
Easy to plug in API
The perfect payment solution for smooth collection providing easy integration, various payment methods and channels, bill matching for correct payments, instant payment notification, payment management solutions and round the clock reliability.
AGRIKORE
Agrikore is a block chain based smart-contracting, payments and marketplace system that ensures that everyone in agriculture (Farmers, FMCGs, Agriculture inputs providers, produce aggregators, insurance companies, financial institutions, governments, development partners) can do business with each other in a trusted environment.
SERVICES OFFERED
Consumer Payments
The Cellulant wallet provides the right infrastructure that gives customers a choice on how to manage and use their money to do more. The customer to pay for utilities, airtime, shopping and other lifestyle commitments seamlessly wherever they are. It also helps the customer avoid disconnections and disruptions using reminders of payments due and updates on expenditure. It is a powerful and robust African payment platform where they can also track expenses, save, get loans from the comfort of their phones.
Collect Payments
The Cellulant Payment Gateway provides a secure end-to-end payment channel for merchants that allow any mobile user to pay for merchant services at any time. The merchant is able to track all incoming payments using a robust invoicing, billing, payment, reconciliation, and reporting infrastructure. It provides access to a variety of payment channels including Point of Sale Terminals (POS), ATMs, Cards, and Agent network, USSD, SMS and Check out APIs for E-commerce.
Digital Banking
The Cellulant wallet enables banks and other financial institutions to reach customers in all places and provide services including balance inquiries, bank to mobile wallet transfers, airtime top-up, funds transfers and SMS communication simply through their phone. In turn, it provides customer management, reporting, transaction, messaging, agent management and service modules to the institutions, opening up a wider market and the ability to reach previously unbanked and underbanked communities without heavy investments.
Remittances
The Cellulant wallet enables the dispatch of funds and products to multiple users from a single point of interaction. It is a product tailored to the unique needs of the individual client that can dispatch, track, change, and audit disbursement activities. The remittance function also has activation services used to maximize marketing and bulk SMS products that can be used to send customized information to large target groups.
Neighborhood Agency Banking
Cellulant is building a financial service network to provide financial services to the unbanked through a nucleus of 6000 sites that will lead to the creation of 200000 agents' points. These will become the defacto banking service points for the communities and enable people to send and receive money digitally with just their mobile number without leaving their neighborhood. It also has payment instruments like cards & mPOS devices, making bill payments, funds transfer to the bank or peer-to-peer transfers that make life even simpler.
Digital Financial Empowerment
The future of Africa's payment landscape is digital as it is transparent, allows access to money with ease and open doors to new financial horizons. Cellulant exists to ensure that the right payment solutions are available across Africa's payment ecosystem.  The availability of a robust payments platform accessible from a mobile phone opens pathways for financial growth enables people to be financially empowered, influence the quality of life in their communities and increase the country's capacity to grow, provide for its people and thrive.