July 1, 2023
How to Get a Free Credit Card Report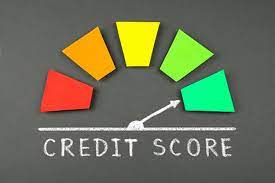 A credit report is a detailed breakdown of an individual's credit history prepared by a credit bureau. Credit bureaus collect financial information about individuals and create credit reports based on that information, and lenders use the reports along with other details to determine loan applicants' creditworthiness.
In the United States, there are three major credit reporting bureaus: Equifax, Experian, and TransUnion. Each of these reporting companies collects information about consumers' personal financial details and their bill-paying habits to create a unique credit report; although most of the information is similar, there are often small differences between the three reports.
Your credit report is one of the most important factors of your financial life. It contains a detailed history of your credit accounts including the date you opened the account, the current balance, and the payment history for the account.
Because so many businesses use your credit report to make decisions about you, it's important that you check your credit report at least once a year to be sure the information in your credit report is accurate. Each of the major credit bureaus (the companies who compile your credit report) offers your credit report for sale, but there are instances that you can get a free credit report from each of the credit bureaus.
AnnualCreditReport.com
The Fair and Accurate Credit Transactions Act of 2003 (FACTA) made it possible for you to get a free credit report. Through FACTA you can get a free copy of your credit report from each of the three major credit bureaus—Equifax, Experian, and TransUnion—each year. You should take advantage of this ability by ordering your credit report and using it to monitor your credit history.
There are specific ways to get a free annual credit report that's allowed under the FACTA.
Online, by visiting annualcreditreport.com
By phone, by calling 877-322-8228
By mail, by printing a request form (Adobe viewer required) and mailing it to the address listed on the form
Don't contact the credit bureaus directly for your free annual credit report.
Ordering
The Fair Credit Reporting Act gives you the right to a free credit report in certain circumstances. It is in addition to your free annual credit report. These circumstances include:
You had an application denied because of information on your credit report. It includes credit, insurance, and employment applications. You have 60 days from the date you learn of the denial to ask for a free copy of your credit report. The company will send you a notice that includes contact information for the credit bureau who provided the report used in making the decision.
You are unemployed and plan to begin looking for a job within 60 days.
You are on welfare.
You are a victim of identity theft and have inaccurate information on your credit report.
State Laws
Some states have laws that allow you to get a free credit report in addition to the free annual credit report you're entitled to by Federal law.
You should order your free FCRA credit report or your free state credit report directly through the credit bureaus:
Equifax
Experian or call 1-866-200-6020
TransUnion
No Subscription or Credit Card Needed
Several websites now offer at least one free credit report. These sites make money through advertising so they can afford to offer you a credit report for free. Register with these sites to get a copy of your free credit report:
These sites do not require you to enter a credit card number or enroll in a trial subscription to get your free credit report.