August 29, 2022
Frequently Asked Questions about HELB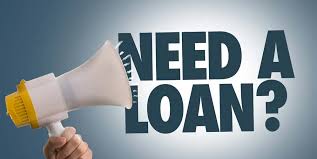 How do you get a penalty waiver for HELB?
One of my plans was to wait for HELB to announce a waiver, in which case I would liquidate one of my short-term investments and use the money to clear my loan.
One of the things I noticed about the new HELB students' portal and the app is that all loanees are eligible for an 80% waiver, any time of the year as long as you can clear your loan in a lump sum within 30 days of receiving your statement.
You can clear your loan in one instalment.
How do I check my HELB loan status?
Log in to your student portal for all services: compliance certificate, loan statement, loan repayment and penalty waiver. If you don't have access to a smartphone, you can check your loan status using the HELB USSD code *642#
When do I begin repayments?
'Loan repayment starts within one year of completion of studies or within such a period as the Board decides to recall the loan whichever is earlier. However, you can make voluntary payments before or after you complete your studies to reduce your loan balance.'
What is the minimum HELB repayment amount?
It is dependent on how much you earn while the minimum payment while unemployed is Ksh. 3,000 per month.' You have to make this minimum payment every month to avoid the penalties.
How do I repay my HELB loan?
HELB provides both local and international/diaspora repayment methods such as Check off system, Credit card, Standing order, Cash/Cheque deposits to HELB Account, and Mpesa. If you're not employed, in which case your employer deducts your HELB payment before your salary hits your account, you risk forgetting to make a payment. This will lead to the hefty KES 5,000 penalty per month.
To avoid this, automate your payments by signing up for a standing order. A standing order is an instruction that you give your banker to pay a certain amount to another account. In this case, the instruction will be to automatically pay HELB whichever amount you choose, every month.
Automating your debt payment, saving and investing decisions is one of the habits that will make you wealthy this year.
What happens if I default?
For each month that you do not make a payment, you pay a fine of KES 5,000.
Why charge ledger fees?
Ledger fees are for the maintenance of your account (rolls eyes).
How do I receive my completion/clearance certificate?
By sending an email requesting for your statement to certificates@helb.co.ke or by calling the contact centre on 0711052000.
What happens if I change employer?
You should continue repaying your loan with the new employer.
What if I choose not to pay or to postpone my payment?
Once in a while, I meet people who opt not to pay back their loan or postpone their payment.
Recently, a friend told me that she's not planning to pay the loan anytime soon because our government steals 2 billion per day from us anyway. She doesn't want to fund a corrupt government.
Her reasoning is valid, it's up to her to decide how to navigate her financial planning.
While I don't work for the government, I'd urge you to think about:
The 4% interest rate that compounds annually
The KES 1,000 annual ledger fees
The KES 60,000 annual penalty
The fact that HELB states that you only have 10 years after completion of studies to pay back your loan.
They say that loan repayment is your responsibility.
From a finance perspective, the longer you postpone, the more it'll cost you. You're literally deciding that compound interest should work against you.
Many loanees have a hard time securing jobs which makes it harder to pay back. If you have a job, at the very least, choose to do the minimum payment to avoid the hefty penalties.