July 1, 2023
How to Qualify for Student Loans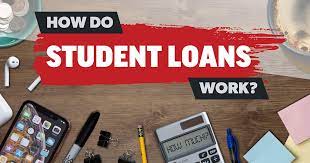 Before considering private student loans, make sure you exhaust all of your federal student aid options. Fill out the Free Application for Federal Student Aid (FAFSA) as early as possible to ensure you get all the financial aid you're entitled to receive.
For undergraduate loans, federal student loans do not have minimum credit score or income requirements, making it an excellent choice if you don't have steady income or an established credit history.
If you use all of the available federal aid and still need help paying for school, you can shop around for the best private student loans. Each lender operates independently from one another, and they have their own credit and income requirements.
As a college student, you can improve your chances of qualifying for a loan—and getting a competitive interest rate—by adding a cosigner to your loan application. A cosigner is usually a friend or relative with good credit and reliable income who applies for the loan with you. If you can't keep up with the payments, the cosigner is responsible for them, instead.
How to Apply for Student Loans
If you need to apply for student loans, the process you'll follow is dependent on the loan type.
Federal Student Loans
Fill out the FAFSA: First, complete the FAFSA. While the federal deadline isn't until June, state and school deadlines can be much earlier. To give yourself the best chance of getting financial aid, submit the FAFSA as early as possible in the year.
Complete the CSS Profile: Some schools use the CSS profile to determine who receives non-federal aid, such as institutional scholarships or grants. Complete the CSS profile early on in the year to increase your chances of winning an award.
Review your offer letter: When colleges send you an acceptance letter, they will contain financial aid information, including federal student loans. The letter will include details on how to accept the offered financial aid.
Private Student Loans
With private student loans, the process is more straightforward. You can shop around with multiple lenders. Many companies will allow you to get a rate quote with just a soft credit inquiry, which has no impact on your credit score.
Once you find a lender and rate that works for you, you can submit your application. The lender will ask for details like:
Your name
Address
Social Security number
School name
Income
Employment information
Rent or mortgage payments
If you have insufficient income or too low of a credit score, you can also add a cosigner to your application.
Once you submit the application, the lender will review your application and decide whether or not to issue you a loan. In most cases, you'll receive a decision within a couple of business days.
How Student Loan Interest Works
Unfortunately, how much you originally borrow in student loans is not how much you'll repay. Thanks to interest charges, your loan balance can grow over time. Interest can cause you to pay thousands more than you originally borrowed, so it's important that you understand exactly how much interest you should be paying per month.
For federal subsidized loans, the government covers the cost of interest that accrues while you're in school and during the six-month period after you graduate. After that, you're responsible for all interest charges.
For federal unsubsidized and private student loans, interest starts accruing on your debt as soon as the loan is disbursed. Interest will continue to grow while you're in school and during your loan grace period—the time before you start having to make payments.
Making payments while you're still in school and during your grace period can reduce the total you'll repay over the length of your loan, helping you save money.
While there are repayment plans—such as income-driven repayment plans—that allow you to extend your repayment term, doing so can cause you to pay back more money in interest. Alternatively, you can also consolidate your loan to lessen your monthly payments, though the longer life of the loan could result in you having to pay thousands of dollars more in accrued interest.