July 1, 2023
How to apply for a personal loan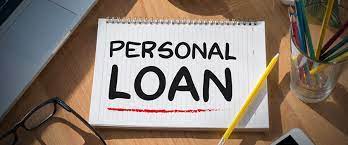 A personal loan is a handy tool to cover any large expense. Before you apply, learn what you'll need to complete an application and increase your chances of approval.
8 steps to take before getting started
Before you start on the loan process, confirm what type of loan you need. Personal loans are generally unsecured, meaning they use your credit as a gauge rather than an asset like your house or car. If you need a larger loan or need an open source of credit, you may want to consider other financing options.
Decide how much money you need
The amount you borrow should be based on the expense you're trying to cover and your income. It's better to determine how much you can spend each month and borrow less than your maximum so you can avoid stretching yourself too thin. Taking out a loan that's too small can leave you with remaining financial needs, but if you take out a loan that's too large, you'll be stuck paying interest on a larger amount than necessary. This is why you should carefully calculate the debt you can handle and the amount of your purchase before you apply.
Find the right type of loan
There are a wide range of personal loan types that are appropriate for different borrowers. Common types of personal loans include:
Unsecured personal loans. A loan without collateral for general personal use. This is the most common type of personal loan.
Secured personal loans. A loan backed by collateral for general personal use.
Debt consolidation loans. A loan you can use to pay off current debts for a better rate and easier repayments.
Medical loans. Some lenders offer special financing options for borrowers undergoing medical or dental procedures.
While these are the most common, personal loans are generally available for almost any purpose. Check with your lender to see if it has any restrictions on how you use your funds.
Decide on the right type of lender
Banks and credit unions tend to offer a more hands-on experience. Current customers might also get discounted rates. But they typically take much longer to process your application than online lenders. They also require more documents and the application itself can be more complicated. Consider what you value the most when deciding where to start your search: assistance or speed.
Check your credit score
Your credit will determine how much you qualify to borrow. The better your score, the better your chance to be approved for the loan amount you want at a competitive rate. While systems vary, FICO breaks down credit scores into four categories:
Excellent credit: 740+
Good credit: 670 to 739
Fair credit: 580 to 699
Poor credit: Less than 579
Most lenders will require good credit and at least one year of credit before they offer you an unsecured loan, so check your credit score with before you apply for a personal loan.
Check the lender's requirements
Don't waste time applying for a loan that you're ineligible for. Before you consider a lender, check their eligibility requirements. Typical requirements include:
Credit Rating: Varies, but the lowest average score is 640
Annual Income: Typically $25,000 or more
Credit History: You will usually need a credit history of at least three years to qualify
Debt-to-income ratio: Most lenders prefer a debt-to-income ratio (DTI) of 43% or lower
Compare providers and read the fine print
Don't hesitate to shop around and compare lenders. Check interest rates, fees, loan terms and payment options before signing any documents. And to stay safe, read the lender's fine print before you fill out an application. Certain fees, like prepayment penalties or late fees may not be listed until after you apply. You should also be on the lookout for red flags that could indicate a scam. You'll want to make sure your lender is registered in your state and has plenty of business information available so you can rest assured you aren't giving your banking details to a fake company.
Gather your documents and information
Having the required documents on hand can make your application go a lot faster,  the sooner you can get them in, the sooner you can get approved. Ask your lender which documents it requires before you get started. Typically it includes:
State-issued ID. Lenders generally accept driver's licenses or passports.
Proof of employment. Generally lenders ask to see your last three pay stubs or a W-2 form.
Bank statements. This shows lenders how much money you have and can act as proof-of employment if you work for yourself.
Social Security number. Your lender needs a SSN to check your credit score.
Employer's contact information. Some loan applications ask for your company's contact information, and sometimes information about your former employers.
Apply for preapproval
Many lenders, including banks and credit unions, offer preapproval. This gives you a chance to view your potential rate and loan term based on the information you submit. It also gives you an easier way to compare: You can stack multiple offers against each other to find the best option before your credit score takes a hit.
Just remember that a preapproval offer isn't finalized. Your lender may change your loan terms after doing a hard pull on your credit.