How Can You Get a Private Student Loan?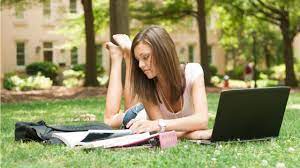 You'll go through a few major steps to obtain a student loan. When you apply, you'll need to meet the eligibility requirements, provide documentation and go through processing before approval and disbursement.
Eligibility: The lender will verify basic eligibility for the loan, including citizenship status and enrollment. With further documentation, your income, credit history and other eligibility factors will be verified.
Required documentation: You'll need to provide personal and financial information when you apply for a private student loan. Having documentation available ahead of time could make your application process easier.
Documentation required by lenders may include:
Your name, address, phone number and email address
Your date of birth and Social Security number
A recent pay stub or other form of proof of income
Bank account balances
Your monthly housing payment (rent or mortgage)
Your employer's name, phone number and length of employment (if applicable)
Your school's name and estimated cost of attendance
Your year in school and period of enrollment
The amount of financial aid you've received (you can find this on the award letter from your school)
Your anticipated graduation date, loan period and the loan amount needed
References
Co-signer name and valid contact information (if applicable). Your co-signer may need to share a lot of the same information with the lender.
Processing: Many private student loan lenders let you submit your application online. You may get a decision back within a few minutes after the lender analyzes your credit, finances and other eligibility criteria. Or, you may need to submit additional supporting documents or information if the lender has any questions.
Approval and disbursement: Once you're approved for a private student loan, you can decide on the interest rate type, loan term and repayment plan, then accept the terms of the loan and sign the loan agreement.
The lender will contact your school to verify that you're eligible for the loan amount you requested. Depending on the school, it could take about two to five weeks for the lender to hear back. The school then schedules the disbursement dates and amounts for the loan.
Private student loans will be sent directly to the school. If your loan amount exceeds what you owe the school for that semester, you may receive a refund for the difference. You could return your refund to the lender, lowering your loan amount, or you can spend it on education-related expenses, such as room, board or books.