Getting Familiar with the Major Loan Organizations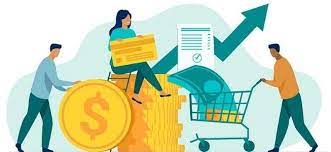 Student loan organizations do one thing and one thing only. They help students secure much needed education loans to cover their college costs. Student loan organizations are extremely beneficial to students from all backgrounds that are searching for the extra funds to pay for their higher education. Let's take some time to look at just what a student loan organization has to offer, and how they can help you secure a student loan for college.
What Are Student Loan Organizations?
Student loan organizations focus solely on providing educational loans to college-bound students. Whether acting as administrator for your Federal student loans, or as the primary lender for you private student loans, a loan organization offers many benefits that remain unmatched in the commercial banking industry. Student loan organizations can offer guaranteed low interest rates, a relief from loan origination fees and deferment options allowing students to postpone repayment for their loan until after graduation. Student loan organizations also offer special co-signer benefits and release incentives.
Because student loan organizations deal only in education loans, they understand the needs of college students struggling to find the funds for college. They can help you plan your financial aid strategy and secure the loans you need to supplement your college fund. Student loan organizations work closely with colleges and universities around the country, making loan disbursement to your school of choice easy and hassle free.
What Are the Top Student Loan Organizations?
There are many student loan organizations operating across the country, but only the three largest organizations should concern us at the moment. Nelnet, Sallie Mae and ACS have a proven nationwide track record of helping students secure the education loans they need for college, and it is to these three that we will turn our immediate attention.
The National Education Loan Network
The National Education Loan Network is one of the largest student loan organizations in the country. Nelnet helps more than 5 million borrowers annually with student loans, asset management, payment processing and education planning; Nelnet can act as your primary lender for all of your Federal loans, and can help you secure any necessary private loans to help meet any unmet need. Nelnet also offers consolidation loans to help students condense their outstanding loans into one more manageable financial package. Students can take advantage of the National Education Loan Network's flexible repayment plans, easy online loan management and expert assistance.
Sallie Mae Student Loans
Sallie Mae Student Loans provides Federal and private education loans for college-bound students around the country. Sallie Mae offers students financial planning services, low cost, low interest loan packages and asset management advice. They also provide loan consolidation for students with multiple existing loans, helping them to more easily manage their loan repayment schedules.
Parents will also find helpful money management services through Sallie Mae. Prepaid tuition programs, and 529 Savings Plans are a regular feature of Sallie Mae's financial services, helping parents save for their children's college tuition. Sallie Mae Student Loans specializes in helping students, and their parents, find the money necessary to make college a reality for all.
ACS Student Loan Services
ACS Student Loan Services is the third major student loan organization in the country. They are the primary outsourcing company for all of the Department of Education's student loan programs, and work closely with private lenders to help college-bound students find any additional loans needed to fill the gaps in their college fund. ACS offers loan management, financial aid advice and education planning services for all of its account holders.
Lack of ready money should never deter a student from pursuing their goal of a higher education. With the right student loan organization, students can find the Federal and private loans necessary to make their college dreams come true.