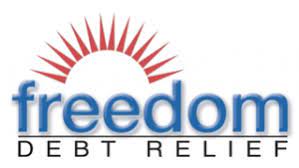 Freedom Debt Relief, the largest debt settlement services provider in the country, negotiates with creditors to reduce the amount of unsecured debt you owe. We caution that debt settlement should be a last resort for most people struggling with debt:
The service is costly.
It can destroy your credit.
The promise of resolving debt for significantly less than you owe is not guaranteed.
The debt settlement industry, including Freedom Debt Relief, has faced state and federal enforcement actions. The Consumer Financial Protection Bureau has sued Freedom Debt Relief, saying it deceived consumers.
How Freedom Debt Relief works
How to qualify: Freedom works with customers who struggle with high debt from credit cards, medical bills, personal loans, private student loans and other types of unsecured debt. You must have a minimum total debt balance of $7,500 to qualify. The company recommends enrolling any credit card that has a balance of $500 or more.
Like other debt relief companies, Freedom cannot help clients with debt that involves collateral, such as a mortgage or car loan. It also cannot address debt from federal student loans.
A typical new client has more than $25,000 in unsecured debt across eight credit accounts when they enroll with Freedom, says Sean Fox, the company's co-president. The amount of unsecured debt ranges from $7,500 to more than $100,000, with some clients having 20 or more credit accounts, Fox says.
Freedom Debt Relief is currently unavailable to borrowers in Connecticut, Georgia, Hawaii, Illinois, Kansas, Maine, Mississippi, New Hampshire, New Jersey, North Dakota, Oregon, Rhode Island, South Carolina, Vermont, Washington, West Virginia and Wyoming.
The debt settlement process: The process at Freedom is typical of most debt settlement companies. Once you enroll, you stop making payments to your creditors. Instead, you open a separate savings account, which you'll own, and control, and deposit monthly payments into this account. Freedom works with clients to determine the amount to be deposited each month into the dedicated savings account. The amount is based on your ability to pay and the amount of total enrolled debt, according to the company.
Stopping payments to creditors' means you'll become delinquent on the accounts, accruing late fees and interest charges, and your credit score will drop. Delinquent accounts stay on your credit reports for seven years.
After the account accumulates enough money, the company begins negotiating with individual creditors on your behalf in an effort to get them to accept less than the amount you owe. The idea is that after months of nonpayment, the creditor will be motivated to take the lower sum rather than risk getting nothing at all.
If a creditor accepts the lower payoff amount, you pay the creditor, either a lump sum or in installments, from your savings account. You also then pay a fee to Freedom Debt Relief for its service.
Cost: By law, Freedom cannot charge upfront fees; rather, it collects a fee after each debt has been settled. The fee is based on the amount of the enrolled debt and ranges from 18% to 25%. Fees may vary depending on the state you live in, according to the company.
A customer who settles a $5,000 credit card balance for $3,000, for example, would pay between $900 and $1,250 to Freedom for its service.
There is also a one-time fee of $9.95 to set up the special-purpose account, and a monthly fee of $9.95 that covers account servicing, Fox says.
Time frame: The Company says most customers receive their first settlement within six months after enrolling, but it can take longer depending on how much you save each month, the number of accounts enrolled in the program, and the amount owed on each account. Freedom says clients who commit to on-time monthly payments into their savings accounts resolve all of their enrolled debt within two to five years.