Fixed-rate investments with low risk of principal loss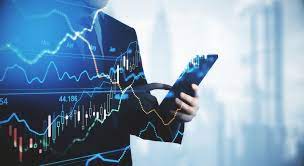 Unlike the options above, there are some risks to consider with each of the following, but they still fall on the lower-risk side of the investment spectrum.
For these investments, you'll also need an online broker. First, learn how to choose the best one for you. Then, once you have a brokerage account, you can use its investment screener to help you shop for any of the investments below.
Corporate bonds
What are they? Much like government bonds, corporate bonds are like a small loan from you, but in this case to a specific company. The safest way to buy and benefit from bonds is to identify stable companies with a long track record of repaying their debt to bondholders.
Microsoft and Johnson & Johnson, for example, are two of the most highly rated companies in the world, and are very unlikely to default. When you buy a bond with a fixed interest rate from a high-quality company — and you plan to hold it until it matures — it's generally considered a safe investment.
Current returns: 3% to 4% over the last 10 years, based on Moody's Daily Corporate AAA Bond Yield Averages.
What's safe about them? Corporate bonds come with a promise from the company issuing them: to pay you a fixed interest rate over a specified period of time, and to pay back the principal amount at the end of that period. Typically, longer periods come with higher yields.
What's the risk? If the company that issues the bond declares bankruptcy, it can default on its debt to you, meaning your fixed income disappears. But for strong, established companies, this risk can be relatively low.
Where can I get one? At an online broker.
Preferred stocks
What are they? Ownership shares of a company that offer the owner fixed payments.
Current returns: Varies by company.
What's safe about them? Similar to bonds, preferred stocks offer a fixed return, which is often paid to investors quarterly. For example, if the share price is $100 and the annual dividend is $5, the dividend yield is 5%.
With most preferred stock, you'll receive your dividend at the same rate you were promised when you purchased it, even if the market value of the stock falls. This is a difference from dividends of common stock, which are based on the stock's fluctuating value, and aren't fixed. See our guide to preferred stocks for a deeper dive into these investment vehicles.
What's the risk? Paying dividends is at the discretion of each company, and they can forgo payments in times of severe austerity — though most companies try very hard to avoid this, because it's seen as a distress signal for the business. If the company goes bankrupt, bondholders are paid before preferred stockholders.
Also worth noting: The market value of preferred stocks tends to appreciate more slowly than common stocks from the same company. As with bonds, it's often fluctuating interest rates — not company performance — that most heavily influence the value of preferred stock.
Where can I get one? At an online broker.