Consolidating your federal education loans can simplify your payments, but it also can result in the loss of some benefits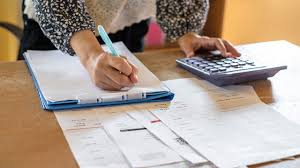 Learn about consolidation so you can weigh the pros and cons and decide whether a Direct Consolidation Loan is right for you.
A Direct Consolidation Loan allows you to consolidate (combine) multiple federal education loans into one loan. The result is a single monthly payment instead of multiple payments. Loan consolidation can also give you access to additional loan repayment plans and forgiveness programs.
Should I consolidate my loans?
The answer depends on your individual circumstances.
Pros
If you currently have federal student loans that are with different loan servicers, consolidation can greatly simplify loan repayment by giving you a single loan with just one monthly bill.
Consolidation can lower your monthly payment by giving you a longer period of time (up to 30 years) to repay your loans.
If you consolidate loans other than Direct Loans, consolidation may give you access to additional income-driven repayment plan options and Public Service Loan Forgiveness (PSLF). (Direct Loans are from the William D. Ford Federal Direct Loan Program.)
You'll be able to switch any variable-rate loans you have to a fixed interest rate.
Cons
Because consolidation usually increases the period of time you have to repay your loans, you will likely make more payments and pay more in interest than would be the case if you didn't consolidate.
When you consolidate your loans, any outstanding interest on the loans that you consolidate becomes part of the original principal balance on your consolidation loan, which means that interest may accrue on a higher principal balance than might have been the case if you had not consolidated.
Consolidation may also cause you to lose certain borrower benefits such as interest rate discounts, principal rebates, or some loan cancellation benefits that are associated with your current loans.
If you're paying your current loans under an income-driven repayment plan, or if you've made qualifying payments toward Public Service Loan Forgiveness, consolidating your current loans will cause you to lose credit for any payments made toward income-driven repayment plan forgiveness or PSLF.
If you want to lower your monthly payment amount but are concerned about the impact of loan consolidation, you might want to consider deferment or forbearance as options for short-term payment relief, or consider switching to an income-driven repayment plan for longer-term payment relief.
Once your loans are combined into a Direct Consolidation Loan, they cannot be removed. The loans that were consolidated are paid off and no longer exist.
What types of loans can be consolidated?
Most federal student loans, including the following, are eligible for consolidation:
Subsidized Federal Stafford Loans
Unsubsidized and Nonsubsidized Federal Stafford Loans
PLUS loans from the Federal Family Education Loan (FFEL) Program
Supplemental Loans for Students
Federal Perkins Loans
Nursing Student Loans
Nurse Faculty Loans
Health Education Assistance Loans
Health Professions Student Loans
Loans for Disadvantaged Students
Direct Subsidized Loans
Direct Unsubsidized Loans
Direct PLUS Loans
FFEL Consolidation Loans and Direct Consolidation Loans (only under certain conditions)
Federal Insured Student Loans
Guaranteed Student Loans
National Direct Student Loans
National Defense Student Loans
Parent Loans for Undergraduate Students
Auxiliary Loans to Assist Students
Private education loans are not eligible for consolidation, but for some Direct Consolidation Loan repayment plans, the total amount of your education loan debt including any private education loans determines how long you have to repay your Direct Consolidation Loan.
Direct PLUS Loans received by parents to help pay for a dependent student's education cannot be consolidated together with federal student loans that the student received.