Choosing a debt relief company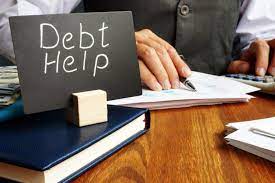 Debt relief is one of the best ways to ultimately achieve financial freedom. But as great are its benefits, you need to find the right company that you can trust. There are numerous debts settlement companies out there but before you choose one, you need to be sure to ask yourself two things: First, what will it do for you and second is it for real. It's important to remember that anything related to money attracts a lot of scammers. One of the quickest ways to spot a malicious debt relief company is if it asks for any fees upfront. This is something that the government has outlawed so beware of any company that asks you to pay anything upfront. You should look for a company that only charges a fee after it has produced results, namely that it has settled some of your debts.
In addition, a reputable and honest debt settlement company will belong to the Better Business Bureau and have at least an A rating. It will have been in business for more than five years and belong to the American Fair Credit Council (AFCC). This Council is the watchdog of the debt settlement industry and demands fairness, trust, clarity, and legitimacy from its members. What this boils down to is that any company that belongs to the AFCC must uphold its standards and can be trusted to look out for your best interests.
A good settlement company will have many online reviews the overwhelming majority of which will be favorable. It will also rank highly on review sites such as Top Consumer Reviews, Best Debt Companies and Debt Settlement Review 2018/Best Debt Relief Services.
Just as important, a reputable debt settlement company will operate very transparently. Once you have signed up with it you will be able to easily see every step of the settlement process. You will have a friendly and knowledgeable debt counselor that will lead you through that process from the moment you sign an agreement with the company all the way through to the day when you are completely debt-free.
It is also best to go for debt relief companies that are known to have proven results, that do not charge upfront fees and that can show you accreditations that prove their existence as a legitimate company and especially that they have a solid rating with the Better Business Bureau.