December 29, 2022
10 grants that Kenyan creatives need to apply for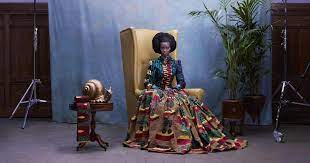 The joy of creating something out of nothing cannot be easily described. Even the process is rewarding, you watch your work grow and take shape until it's something that you are proud of. Being a creative is also a labor of love given how erratic gigs where you are actually getting paid can be. There is also the fear that comes with putting yourself out there.
Sometimes you may have a great idea but the only thing that is holding you back is money and support in terms of mentorship to turn your idea into a reality. The good thing is that there are a couple of grants that you can apply you for that can set you on the path of realizing your dreams.
New Arts New Audiences (NANA)
This is an annual grant by British Council Kenya for East African creatives aged between 18-35. Application opens in July and the premise is collaboration in various arts projects between East Africans and creatives in the UK. The grant is administered under the East Africa Arts program. Apllications for this year have closed but you can follow British council on Twitter to stay updated on their programs for creatives and check their website to read about the 2017 grantees and next call out for grant applications.
Mobility East Africa Travel Grant
Another grant by the British Council East Africa Arts Program is the mobility grant . This grant gives creatives a chance to travel and attend art and cultural events across East Africa and document their experience while connecting with other East African artists. It is open to artists, cultural practitioners, researchers and curators.
Fashion Product Lab
This is not a grant per se, it's more of an 8 week incubation program run by Metta Nairobi. Through the program, fashion designers get mentorship, access to financial opportunities and the skills that will help them grow in the fashion space. It is open to designers of all ages as long as you are an East African citizen.
Filmmakers Without Borders
This grants funds documentary films, feature films and short films that around themes of social justice and empowerment. The grant is worth $500 to $5,000 dollars.
Hubert Buls Fund
The fund is supports to international filmmakers in various regions including Africa for projects in different stages whether it's in the early stages of script and film development to actual production of the film. It is open to first time and recurrent filmmakers.
World Cinema Fund
The grant is administered by the Federal Foundation for Culture and in cooperation with the Goethe Institute, the Foreign Ministry and German producers. It is meant to support filmmakers from regions with weak film infrastructure. Their target is films which show great potential but cannot be made without additional funding.
Hot Docs: Blue Ice Documentary Fund
Hot Docs wants to provide funding to African filmmakers in order to empower them to tell stories that contribute to the creation of a new generation of African Documentary film making. The fund supports 10 projects annually.
Alter-Ciné Foundation
Alter-Ciné Foundation offers 10,000$ dollars to filmmakers who have been born and living in Africa,Asia or Latin America. One has to have a documentary project in their native language that address issues around the themes of rights and freedoms, including social and economic rights, women's rights, the right to culture and artistic creation. The deadline for application is 15th of August each year.
HEVA Fund
HEVA describes itself as an East African Fund that invests in the social and economic potential of the creative economy in the East African region. Since it's inception in 2013, the fund has invested in 20 projects in the fields of fashion, digital content, crafts, decor and value chains.
Kenya Film Commission
The Kenya Film Competition offers opportunities to local film makers in terms of funding and helping them form networks with filmmakers in the region. Currently, they are running a mobile film competition run by the Kenya Film Commission and is open to all Kenyans.  Deadline for submission of entries is 30 April.